We are working on a brand new version of the game! If you want to stay informed, read our blog and register for our mailing list.
Holy Luthorian Empire (Luthori)[?]
In hoc signo vinces (In this sign you will conquer)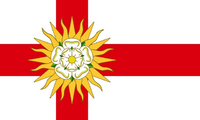 Newspaper: Holy Luthorian Empire (Luthori) Daily
Geography
Note: the region name colours may be badly readable. It will be fixed in the future.
Politics
Head of State[?]: His Majesty Eowin VIII, by the grace of God and Commonwealth, Holy Luthorian Emperor  
Head of Government[?]: Prime Minister Alexander William Palmer (Democratic Reformists (L))
Cabinet: click here to view the cabinet.
Imperial Diet[?]: currently 303 seats[?], will be 300 after next election
Last Election Results: click here
Next Election[?]: September 5122
Parties[?]:
Click here for a comparison of the party voting records.
For election history, click here.
Opinions
View detailed political opinions.
| | | | | |
| --- | --- | --- | --- | --- |
| Centralization[?] | Unitarism | | Devolution | Importance: strong |
| Civil Rights[?] | Restrictive | | Permissive | Importance: moderate |
| Ecology[?] | Skeptic | | Environmentalist | Importance: moderate |
| Foreign Relations[?] | Isolationalism | | Internationalism | Importance: dominant |
| Government Responsibilities[?] | Small Government | | Big Government | Importance: moderate |
| Market[?] | Regulation | | Capitalism | Importance: strong |
| Military[?] | Pacifist | | Aggressive | Importance: tiny |
| Morality[?] | Conservative | | Progressive | Importance: strong |
| Religion[?] | Secular | | Fanatic | Importance: small |
Diplomacy
View diplomatic details.
Economics
Click here to inspect the national budget.
Demographics
Capital City: Fort William (Orange)
Cities: view here.
Population[?]: 99,602,460
Culture
National Sport: Football
National Animal: Lion
National Anthem:
𝐓𝐡𝐢𝐬 𝐆𝐫𝐞𝐞𝐧 𝐚𝐧𝐝 𝐏𝐥𝐞𝐚𝐬𝐚𝐧𝐭 𝐋𝐚𝐧𝐝
𝐨𝐫 𝐘𝐢𝐬𝐡𝐞𝐥𝐞𝐦

<https://www.youtube.com/watch?v=rT1HEXNI9c4>

And did those feet in ancient time
Walk upon Luthori's mountains green?
And was the holy Lamb of God
On Luthori's pleasant pastures seen?
And did the countenance divine
Shine forth upon our clouded hills?
And was Yishelem builded here
Among those dark satanic mills?

Bring me my bow of burning gold!
Bring me my arrows of desire!
Bring me my spear! O clouds, unfold!
Bring me my chariot of fire!
I will not cease from mental fight,
Nor shall my sword sleep in my hand,
Till we have built Yishelem
In Luthori's green and pleasant land.
Duchy List
The subnational divisions, also referred to as regions[?], of the Holy Luthorian Empire (Luthori) are each referred to as a Duchy.
Legislation
To view the laws currently in effect, click here.
To view the legislative history of this nation, click here.
Bills under debate
These bills are currently under debate[?].
Bills being voted upon
These bills are currently being voted[?] upon.
Messages
---
Random fact: http://www.fantasynamegenerators.com and http://www.behindthename.com/random are great resources for coming up with character names from unfamiliar cultures.
---
Random quote: "Once again, we will wage war against fascism, only this time a civil war of words and politics." - Vladimir Borisov, former Trigunian politician
---