We are working on a brand new version of the game! If you want to stay informed, read our blog and register for our mailing list.
Commonwealth of Hutori (Hutori)[?]
Ancient Selucian: Libertas Perfundet Omnia Luce
Luthorian: Freedom Will Flood All Things With Light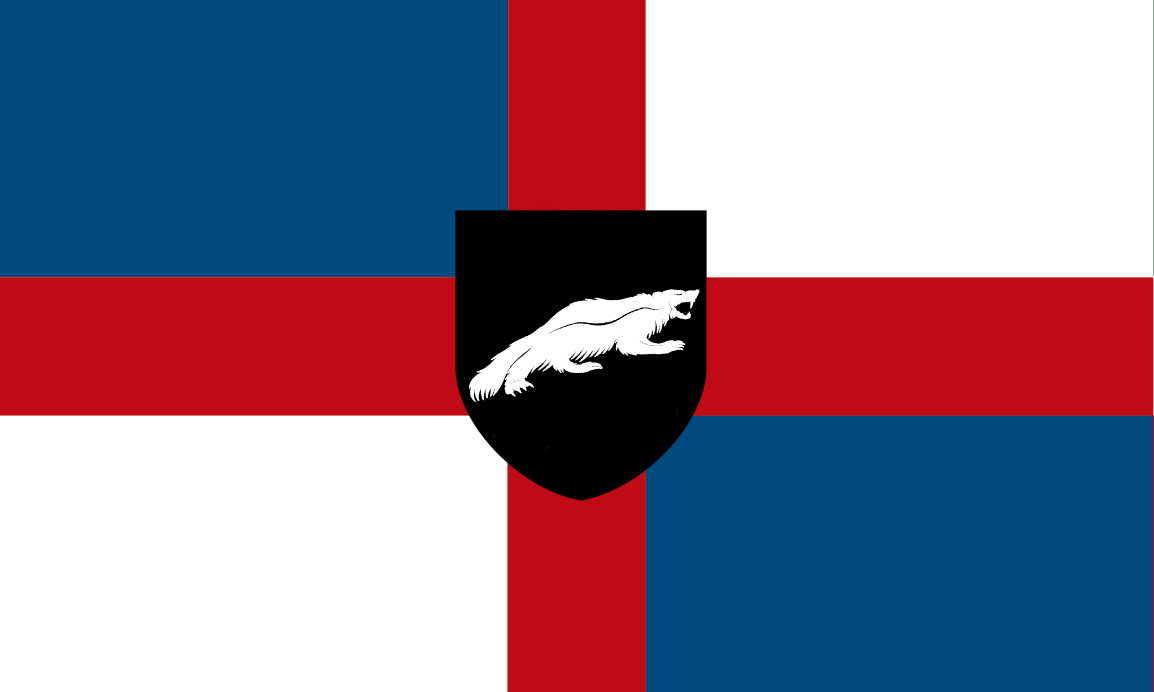 Newspaper: Commonwealth of Hutori (Hutori) Daily
Geography
Note: the region name colours may be badly readable. It will be fixed in the future.
Politics
Head of State[?]: His Imperial and Most Excellent Royal Majesty, William XI of House Steuart-Kenai, Monarch and King of Hutori, High Chieftain of the Mashacara People, Fürst von Steuart-Kenai of Dorvik, Grand Duke of Iztapala, Duke of Carolleux, Lord Sovereign of the Order of the Golden Lion, Knight Commander of the Order of the Golden Kingdom, Supreme Commander in Chief of the Armed Forces of the Commonwealth, Defender of the Faith & Constitution .
Head of Government[?]: Prime Minister Xavier Harris (
National Progress Party)
Cabinet: click here to view the cabinet.
House of Parliament[?]: currently 305 seats[?], will be 305 after next election
Last Election Results: click here
Next Election[?]: September 5124
Parties[?]:
Click here for a comparison of the party voting records.
For election history, click here.
Opinions
View detailed political opinions.
| | | | | |
| --- | --- | --- | --- | --- |
| Centralization[?] | Unitarism | | Devolution | Importance: strong |
| Civil Rights[?] | Restrictive | | Permissive | Importance: tiny |
| Ecology[?] | Skeptic | | Environmentalist | Importance: tiny |
| Foreign Relations[?] | Isolationalism | | Internationalism | Importance: small |
| Government Responsibilities[?] | Small Government | | Big Government | Importance: tiny |
| Market[?] | Regulation | | Capitalism | Importance: vital |
| Military[?] | Pacifist | | Aggressive | Importance: dominant |
| Morality[?] | Conservative | | Progressive | Importance: moderate |
| Religion[?] | Secular | | Fanatic | Importance: vital |
Diplomacy
View diplomatic details.
Economics
Click here to inspect the national budget.
Demographics
Capital City: Bekenial (Adelia)
Cities: view here.
Population[?]: 99,748,830
Culture
National Sport: Bekenball
National Animal: Wolverine
National Anthem:
O'er azure skies,
And emerald plains,
Where freedom and justice prevail!
With courage and strength,
We'll fight to the end,
For liberty in our land!

From underneath the sky,
From sea to sea,
To city to city,
Our banner raises high,
For O'er the dark clouds,
Nothing can remove the light on which
Our nation stands!

For child to child,
And parent to parent,
We fight to withstand,
Those clouds O'er beyond,
So we may have peace in our land!
Province List
The subnational divisions, also referred to as regions[?], of the Commonwealth of Hutori (Hutori) are each referred to as a Province.
Legislation
To view the laws currently in effect, click here.
To view the legislative history of this nation, click here.
Bills under debate
These bills are currently under debate[?].
Bills being voted upon
These bills are currently being voted[?] upon.
| | | |
| --- | --- | --- |
| Bill Created | Vote Started | Title |
Messages
---
Random fact: Players are expected to behave in a courteous, co-operative manner and make a reasonable effort to act with the consent of all players involved, even where the rules do not make consent strictly necessary. In particular, players have a responsibility to take reasonable care that other players are not misinformed either about the role-play or the Game Rules.
---
Random quote: "Conservatism, however, is too often a welcome excuse for lazy minds, loath to adapt themselves to fast changing conditions." - Sigmund Freud
---