We are working on a brand new version of the game! If you want to stay informed, read our blog and register for our mailing list.
Szlachetna Rzeczpospolita Walruzyjska (Valruzia)[?]
Qui totum vult totum perdit (He who wants everything loses everything)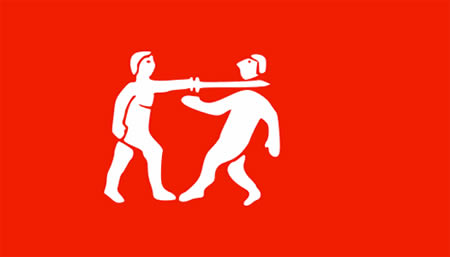 Newspaper: Szlachetna Rzeczpospolita Walruzyjska (Valruzia) Daily
Geography
Note: the region name colours may be badly readable. It will be fixed in the future.
Politics
Head of State[?]: Prezydent Republiki Walruzyjskiej (President of the Republic of Valruzia) Pavel Wójcik
Head of Government[?]: Premier (Prime Minister) Grand Duke Piotr Czaja (
Solidarna Walruzja ⚫)
Cabinet: click here to view the cabinet.
Szlachetna Rada (Noble Council)[?]: currently 465 seats[?], will be 465 after next election
Last Election Results: click here
Next Election[?]: January 4784
Parties[?]:
Click here for a comparison of the party voting records.
For election history, click here.
Opinions
View detailed political opinions.
| | | | | |
| --- | --- | --- | --- | --- |
| Centralization[?] | Unitarism | | Devolution | Importance: vital |
| Civil Rights[?] | Restrictive | | Permissive | Importance: dominant |
| Ecology[?] | Skeptic | | Environmentalist | Importance: tiny |
| Foreign Relations[?] | Isolationalism | | Internationalism | Importance: tiny |
| Government Responsibilities[?] | Small Government | | Big Government | Importance: tiny |
| Market[?] | Regulation | | Capitalism | Importance: tiny |
| Military[?] | Pacifist | | Aggressive | Importance: tiny |
| Morality[?] | Conservative | | Progressive | Importance: vital |
| Religion[?] | Secular | | Fanatic | Importance: tiny |
Diplomacy
View diplomatic details.
Economics
Click here to inspect the national budget.
Demographics
Capital City: Hel (Chynberskie (Chynberg))
Cities: view here.
Population[?]: 99,753,430
Culture
National Sport: Szermierka (Swordsmanship)
National Animal: Bielik Zwyczajny (White-tailed Eagle)
National Anthem:
In Selucian (singed):

Gaude, mater Valruzia,
prole fecunda nobili.
Summi Regis magnalia
laude frequenta vigili.

Cuius benigna gratia
Stanislai Pontificis
passionis insignia
signis fulgent mirificis.

Hic certans pro iustitia
Regis non-cedit furiae
Stat pro plebis iniuria
Eliyahu miles in acie.

Tyranni truculentiam,
Qui dum constanter arguit,
Martyrii victoriam
Membratim cæsus meruit.
________________________

In Valruzian (OfficialTranslation):

O ciesz się, Matko-Walruzjo, w sławne
Potomstwo płodna! Króla królów
I najwyższego Pana wielkość
Uwielbiaj chwałą przynależną.

Albowiem z Jego łaskawości
Biskupa Stanisława męki
Niezmierne, jakie on wycierpiał,
Jaśnieją cudownymi znaki.

Potykał się za sprawiedliwość,
Przed gniewem króla nie ustąpił:
I staje żołnierz Elijachowy
Za krzywdę ludu sam do walki.

Ponieważ stale wypominał
On okrucieństwo tyranowi,
Koronę zdobył męczennika,
Padł posiekany na kawałki.
________________________

In Luthorian (English):

Rejoice, oh Mother Valruzia
Rich in noble offspring,
To the Highest King render
Worship with incessant praise.

For by His benign grace
Bishop Stanislaw's torments,
so great, which he had suffered
Shine with marvelous signs.

Here contending for justice,
He did not yield before the anger of the king:
And stands the soldier of Eliyahu,
Alone to fight for the injury of the people.

Because he constantly reminded
The tyrant of his brutality,
He gained the crown of a martyr,
And fell quartered into pieces.

Województwo (Voivodeship) List
The subnational divisions, also referred to as regions[?], of the Szlachetna Rzeczpospolita Walruzyjska (Valruzia) are each referred to as a Województwo (Voivodeship).
Legislation
To view the laws currently in effect, click here.
To view the legislative history of this nation, click here.
Bills under debate
These bills are currently under debate[?].
Bills being voted upon
These bills are currently being voted[?] upon.
| | | |
| --- | --- | --- |
| Bill Created | Vote Started | Title |
Messages
---
Random fact: Players have a responsibility to make a reasonable effort to be accurate when communicating the rules to other players. Any player who manipulatively misleads another player about the rules will be subject to sanction.
---
Random quote: "If liberty and equality, as is thought by some are chiefly to be found in democracy, they will be best attained when all persons alike share in the government to the utmost." - Aristotle
---