We are working on a brand new version of the game! If you want to stay informed, read our blog and register for our mailing list.
Keshvar Aldegar (Aldegar)[?]
Chewen atesh ma sewzed.
(As the fire burns.)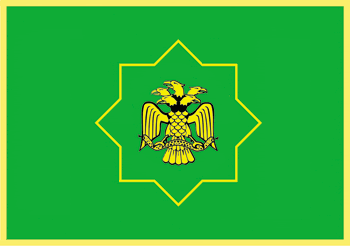 Newspaper: Keshvar Aldegar (Aldegar) Daily
Geography
Note: the region name colours may be badly readable. It will be fixed in the future.
Politics
Head of State[?]: Ra'is -e Jomhur (President of the Republic) Barry Oakland (
Unityist Party)
Head of Government[?]: the Ra'is -e Jomhur (President of the Republic) chairs the cabinet[?]
Cabinet: click here to view the cabinet.
National Divan[?]: currently 0 seats[?], will be 601 after next election
Last Election Results: click here
Next Election[?]: April 4836
Parties[?]:
Click here for a comparison of the party voting records.
For election history, click here.
Opinions
View detailed political opinions.
| | | | | |
| --- | --- | --- | --- | --- |
| Centralization[?] | Unitarism | | Devolution | Importance: tiny |
| Civil Rights[?] | Restrictive | | Permissive | Importance: strong |
| Ecology[?] | Skeptic | | Environmentalist | Importance: small |
| Foreign Relations[?] | Isolationalism | | Internationalism | Importance: dominant |
| Government Responsibilities[?] | Small Government | | Big Government | Importance: dominant |
| Market[?] | Regulation | | Capitalism | Importance: tiny |
| Military[?] | Pacifist | | Aggressive | Importance: tiny |
| Morality[?] | Conservative | | Progressive | Importance: vital |
| Religion[?] | Secular | | Fanatic | Importance: tiny |
Diplomacy
View diplomatic details.
Economics
Click here to inspect the national budget.
Demographics
Capital City: Pāytakht-e Aldegār (Kemoku)
Cities: view here.
Population[?]: 99,692,163
Culture
National Sport: Polo
National Animal: Simurgh
National Anthem:
Ey Aldegar ey marz-e por gohar
Ey xākat sarčešme-ye honar
Dur az to andiše-ye badān Pāyande māniyo jāvedān
Ey došman ar to sang-e xāreyi, man āhanam
Jān-e man fadā-ye xāk-e pāk-e mihanam Mehr-e to čon šod pišeam
Dur az to nist andišeam
Dar rāh-e to key arzeši dārad in jān-e mā
Pāyande bād xāk-e Aldegar-e mā O Aldegar,
O bejeweled land
O, your soil is the wellspring of the arts
Far from you may the thoughts of evil be
May you remain lasting and eternal
O enemy, if you are of stone, I am of steel
May my life be sacrificed for the pure soil of my motherland
Since your love became my calling
My thoughts are never far from you
In your cause, when do our lives have value?
May the land of our Aldegar be eternal.
Satrapy List
The subnational divisions, also referred to as regions[?], of the Keshvar Aldegar (Aldegar) are each referred to as a Satrapy.
Legislation
To view the laws currently in effect, click here.
To view the legislative history of this nation, click here.
Bills under debate
These bills are currently under debate[?].
Bills being voted upon
These bills are currently being voted[?] upon.
| | | |
| --- | --- | --- |
| Bill Created | Vote Started | Title |
Messages
---
Random fact: Particracy does not allow official national flags of real-life nations or flags which are very prominent and recognisable (eg. the flags of the European Union, the United Nations, Nazi Germany, the Soviet Union or the Confederate States of America).
---
Random quote: "I hold it that a little rebellion now and then is a good thing, and as necessary in the political world as storms in the physical." - Thomas Jefferson
---