We are working on a brand new version of the game! If you want to stay informed, read our blog and register for our mailing list.
Republiek van Seridjan (Republic of Saridan)[?]
Hael Ons Menser! Hael Oorwinning! (Hail Our People! Hail Victory!)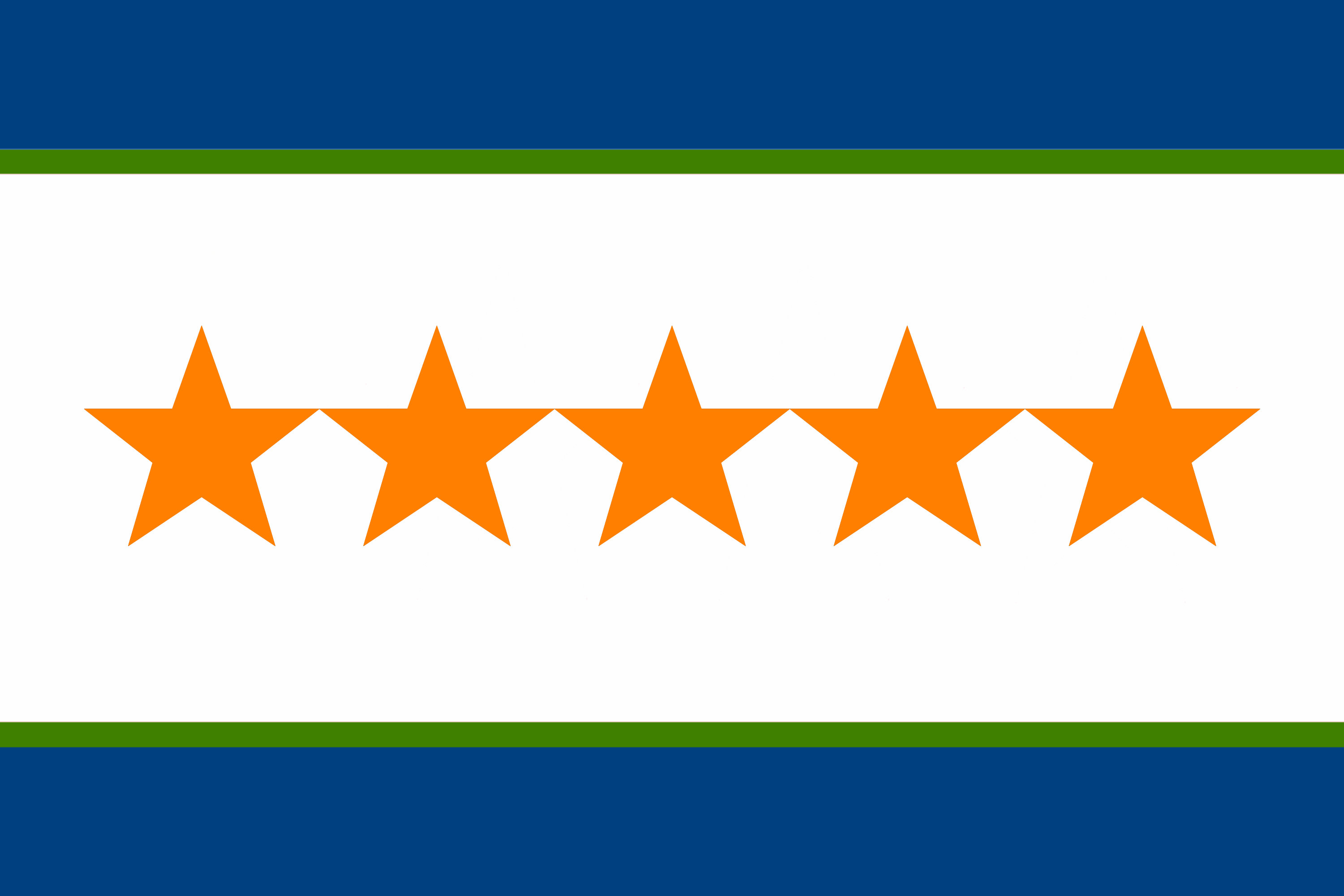 Newspaper: Republiek van Seridjan (Republic of Saridan) Daily
Geography
Note: the region name colours may be badly readable. It will be fixed in the future.
Politics
Head of State[?]: Kanselier Jaun Isaac (
Saridan Democratic Union)
Head of Government[?]: Gouverneur Cazimira Klerk (
Saridan Democratic Union)
Cabinet: click here to view the cabinet.
Kongres[?]: currently 500 seats[?], will be 500 after next election
Last Election Results: click here
Next Election[?]: January 4441
Parties[?]:
Click here for a comparison of the party voting records.
For election history, click here.
Opinions
View detailed political opinions.
| | | | | |
| --- | --- | --- | --- | --- |
| Centralization[?] | Unitarism | | Devolution | Importance: dominant |
| Civil Rights[?] | Restrictive | | Permissive | Importance: tiny |
| Ecology[?] | Skeptic | | Environmentalist | Importance: vital |
| Foreign Relations[?] | Isolationalism | | Internationalism | Importance: tiny |
| Government Responsibilities[?] | Small Government | | Big Government | Importance: dominant |
| Market[?] | Regulation | | Capitalism | Importance: moderate |
| Military[?] | Pacifist | | Aggressive | Importance: tiny |
| Morality[?] | Conservative | | Progressive | Importance: tiny |
| Religion[?] | Secular | | Fanatic | Importance: dominant |
Diplomacy
View diplomatic details.
Economics
Click here to inspect the national budget.
Demographics
Capital City: Koeistad (Tasselstaat)
Cities: view here.
Population[?]: 99,806,039
Culture
National Sport: Chess
National Animal: Berg Leeu (Mountain Lion)
National Anthem:
Duntrekaans:

Ken jy die Volk vol heldemoed,
En tog so lank verkneg?
Dit is ons nasie
Seridjan.

Ons voorouers het bloed opgeoffer,
Vir hierdie, ons langverwagte tuisland.
Kom ons waai die vlag,
Ons lyding is verby!

Staan burgers,
Hoor hierdie lied van vryheid,
Geniet die vrye nasie,
Vry van onderdrukkers!


Luthorian:

Do you know the nation full of heroism,
And yet so long oppressed?
This is our nation,
Saridan.

Our ancestors sacrificed blood,
For this, our long awaited homeland.
Let's wave the flag,
Our suffering is over!

Rise citizens,
Hear this song of freedom,
Relish the free nation,
Free from oppressors!


Canrillaise:

Connaissez-vous la nation pleine d'héroïsme,
Et encore si longtemps opprimés?
Il s'agit de notre nation,
Saridan.

Nos ancêtres ont sacrifié le sang,
Pour cela, notre tant attendu patrie.
Disons agiter le drapeau,
Notre souffrance est terminée!

Augmenter les citoyens,
Entendre ce chant de la liberté,
Savourez la nation libre,
Sans oppresseurs!
Provincie (Province) List
The subnational divisions, also referred to as regions[?], of the Republiek van Seridjan (Republic of Saridan) are each referred to as a Provincie (Province).
Legislation
To view the laws currently in effect, click here.
To view the legislative history of this nation, click here.
Bills under debate
These bills are currently under debate[?].
Bills being voted upon
These bills are currently being voted[?] upon.
| | | |
| --- | --- | --- |
| Bill Created | Vote Started | Title |
Messages
---
Random fact: The players in a nation have a collective responsibility to prevent confusion by ensuring unofficial or outdated bills labelled as "Cultural Protocols" are removed from their nation page.
---
Random quote: "While we may not always agree it is my hope that we may always be civil." � Jonathan Clarke, former Hutorian Senator
---