Federal Republic of Mordusia[?]
For Mordusia, we live. For the People, we die.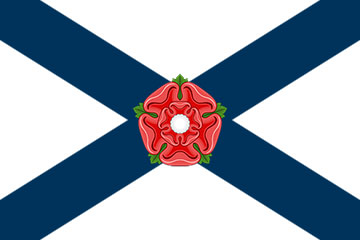 Newspaper: Federal Republic of Mordusia Daily
Geography
Note: the region name colours may be badly readable. It will be fixed in the future.
Politics
Head of State[?]: President Shura Esaier (
Liberty and Republic)
Head of Government[?]: Chancellor Nairiar Nashaie (
Liberty and Republic)
Cabinet: click here to view the cabinet.
Congress[?]: currently 750 seats[?], will be 750 after next election
Last Election Results: click here
Next Election[?]: December 4276
Parties[?]:
Click here for a comparison of the party voting records.
For election history, click here.
Opinions
View detailed political opinions.
| | | | | |
| --- | --- | --- | --- | --- |
| Centralization[?] | Unitarism | | Devolution | Importance: tiny |
| Civil Rights[?] | Restrictive | | Permissive | Importance: strong |
| Ecology[?] | Skeptic | | Environmentalist | Importance: tiny |
| Foreign Relations[?] | Isolationalism | | Internationalism | Importance: tiny |
| Government Responsibilities[?] | Small Government | | Big Government | Importance: moderate |
| Market[?] | Regulation | | Capitalism | Importance: strong |
| Military[?] | Pacifist | | Aggressive | Importance: tiny |
| Morality[?] | Conservative | | Progressive | Importance: dominant |
| Religion[?] | Secular | | Fanatic | Importance: vital |
Diplomacy
View diplomatic details.
Economics
Click here to inspect the national budget.
Demographics
Capital City: Rechtenburg (Talasor)
Cities: view here.
Population[?]: 99,529,542
Culture
National Sport: Soccer
National Animal: Mordusian Eagle
National Anthem:
Long live Mordusia!
Mordusia shall always be free!
Land home to the boldest,
Shining light of liberty.

Long live Mordusia!
Forever scourge of the tyrant's hand!
Guided by Providence,
For justice we make our stand.

Long live Mordusia!
Beloved land so strong and fair!
Our faithful loyalty,
To noble liberty, we swear.
State List
The subnational divisions, also referred to as regions[?], of the Federal Republic of Mordusia are each referred to as a State.
Legislation
To view the laws currently in effect, click here.
To view the legislative history of this nation, click here.
Bills under debate
These bills are currently under debate[?].
Bills being voted upon
These bills are currently being voted[?] upon.
Messages
---
Random fact: Moderation may appoint a small number of Global Role-Players, who will collectively comprise the Global Role-Play Team and whose identities will be listed on the Register of Global Role-Players & Nationmasters. Global Role-Players may not generally compel players or nations to role-play, to acknowledge a role-play or to role-play in a particular way, but they do enjoy a special licence to initiate role-play across the game world.
---
Random quote: "I have opinions of my own - strong opinions. But I don't always agree with them." � George Bush
---