We are working on a brand new version of the game! If you want to stay informed, read our blog and register for our mailing list.
𐌳𐌴𐌻𐍄𐌹𐍃𐌺𐍃 𐍂𐌴𐌹𐌺𐌹 (Deltarian Realm)[?]
Jednota Přes Socialismus

Unity through Socialism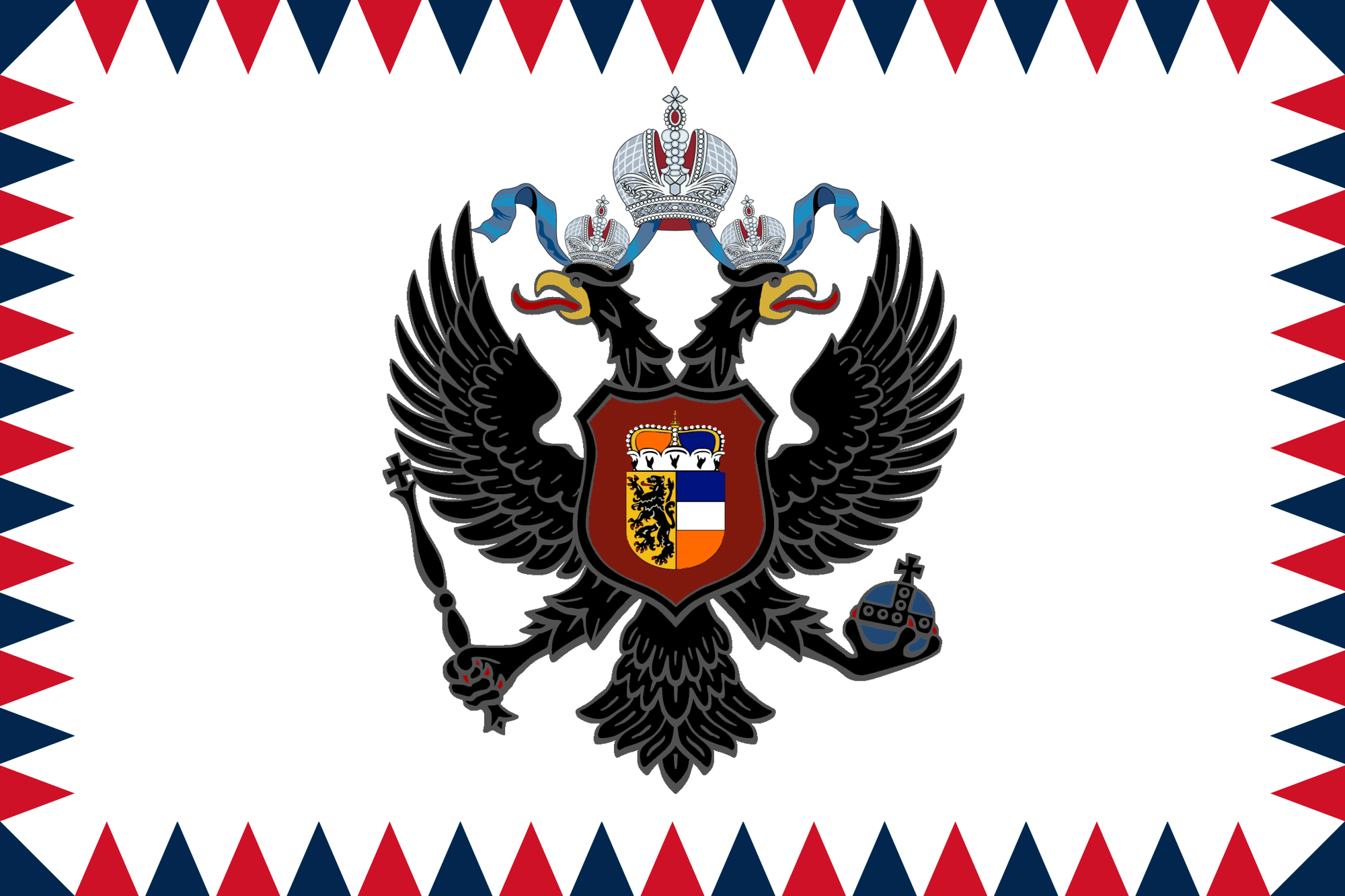 Newspaper: 𐌳𐌴𐌻𐍄𐌹𐍃𐌺𐍃 𐍂𐌴𐌹𐌺𐌹 (Deltarian Realm) Daily
Geography
Note: the region name colours may be badly readable. It will be fixed in the future.
Politics
Head of State[?]: Generál Manosindus Von Thaller (General Manosindus Von Thaller) .
Head of Government[?]: Predseda Veľkej Rady (Chairman of the Grand Council) Aehelulf Von Thaller (Reactionary Faction)
Cabinet: click here to view the cabinet.
Federální Lidový Kongres (Federal People's Congress)[?]: currently 250 seats[?], will be 250 after next election
Last Election Results: click here
Next Election[?]: November 4504
Parties[?]:
Click here for a comparison of the party voting records.
For election history, click here.
Opinions
View detailed political opinions.
| | | | | |
| --- | --- | --- | --- | --- |
| Centralization[?] | Unitarism | | Devolution | Importance: tiny |
| Civil Rights[?] | Restrictive | | Permissive | Importance: strong |
| Ecology[?] | Skeptic | | Environmentalist | Importance: tiny |
| Foreign Relations[?] | Isolationalism | | Internationalism | Importance: dominant |
| Government Responsibilities[?] | Small Government | | Big Government | Importance: tiny |
| Market[?] | Regulation | | Capitalism | Importance: dominant |
| Military[?] | Pacifist | | Aggressive | Importance: tiny |
| Morality[?] | Conservative | | Progressive | Importance: vital |
| Religion[?] | Secular | | Fanatic | Importance: moderate |
Diplomacy
View diplomatic details.
Economics
Click here to inspect the national budget.
Demographics
Capital City: Čachtice (Cěsarĭgradŭ) (Darali)
Cities: view here.
Population[?]: 99,682,339
Culture
National Sport: Shooting
National Animal: Orel (Eagle)
National Anthem:
Alazinder (Czech)

Verse 1:
Lidé mnoha původů,
v zemi mnoha národů,
spojili se v jeden mocný svaz,
síla spojení přetrvává v nás.

Chorus:
Nádherná země lidu,
kde každý může svoboden být,
děti vlasti prožijí život svůj v klidu,
všichni se budou dobře mít.

Verse 2:
Socialismus v naší zemi zvítězil,
správný řád konečně nastolen byl,
rolník ani dělník už se nemusí bát,
žádný kořistník mu už nebude majetek brát.

Verse 3:
Lidé teď mohou úrodná pole orat a sít,
v továrnách z barevných látek šaty šít,
každý národ teď stejné právo má,
konečně odešla doba zlá.

Verse 4:
Ať toto spojení navždy zůstává,
a Deltárie je nadlouho svobodná,
konečně můžeme v míru žít,
po cestě se socialismem jít.

Luthorian (English)

Verse 1:
People of many origins,
in the country of many nations,
joined in one powerful union,
the strenght of connection persist in us,

Chorus:
The beautiful country of the people,
where everybody can be free,
childrens of homeland will live their lives in peace,
everyone will be well.

Verse 2:
Socialism in our country has won,
the fair order was finally estabilished,
the laborer nor the peasant need to feer,
no exploiter will longer control him.

Verse 3:
People now can crop fertile fields,
in factories colored clothing sew,
every nation now has the same rights,
finally, the bad age has passed.

Verse 4:
Let this connection forever remain,
and Deltaria is always free,
now we can live in peace,
on the path of socialism go.





𐍂𐌴𐌹𐌺𐌹 (Realm) List
The subnational divisions, also referred to as regions[?], of the 𐌳𐌴𐌻𐍄𐌹𐍃𐌺𐍃 𐍂𐌴𐌹𐌺𐌹 (Deltarian Realm) are each referred to as a 𐍂𐌴𐌹𐌺𐌹 (Realm).
Legislation
To view the laws currently in effect, click here.
To view the legislative history of this nation, click here.
Bills under debate
These bills are currently under debate[?].
Bills being voted upon
These bills are currently being voted[?] upon.
| | | |
| --- | --- | --- |
| Bill Created | Vote Started | Title |
Messages
---
Random fact: Particracy has 464 player slots.
---
Random quote: "There is only one corner of the universe you can be certain of improving, and that's your own self." - Aldous Huxley
---