Konfederacio de Zardugalo (Zardugal)[?]
Per Forta Fratecon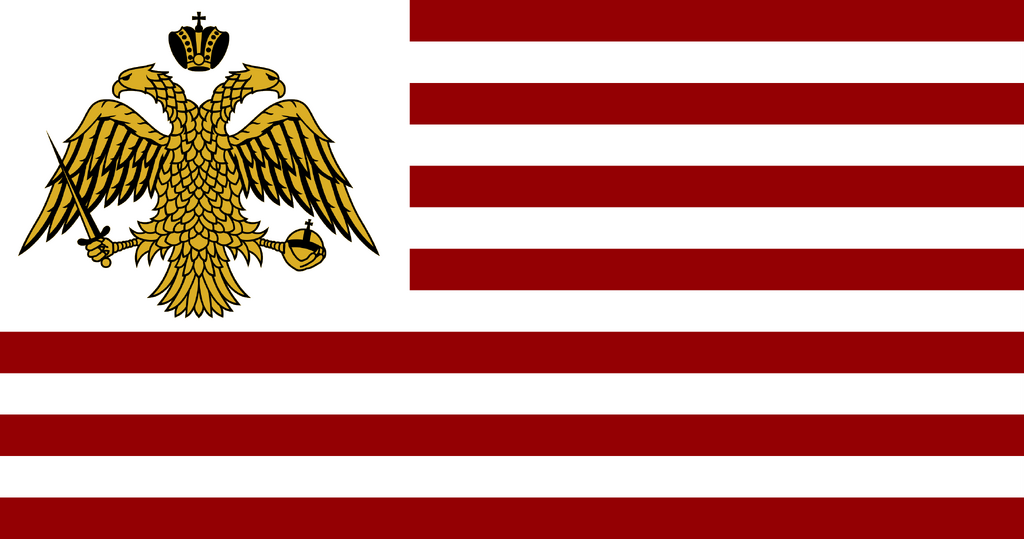 Newspaper: Konfederacio de Zardugalo (Zardugal) Daily
Geography
Note: the region name colours may be badly readable. It will be fixed in the future.
Politics
Head of State[?]: Prezidanto de la Konfederacio (President of the Confederacy) Zeno Akropolitio (
Sankta Partio de Aŭgustana Restarigo)
Head of Government[?]: Parolanto de la Kongreso (Speaker of the Congress) Angelina Balasako (
Sankta Partio de Aŭgustana Restarigo)
Cabinet: click here to view the cabinet.
Konfedera Kongreso[?]: currently 405 seats[?], will be 405 after next election
Last Election Results: click here
Next Election[?]: September 4398
Parties[?]:
Click here for a comparison of the party voting records.
For election history, click here.
Opinions
View detailed political opinions.
| | | | | |
| --- | --- | --- | --- | --- |
| Centralization[?] | Unitarism | | Devolution | Importance: tiny |
| Civil Rights[?] | Restrictive | | Permissive | Importance: vital |
| Ecology[?] | Skeptic | | Environmentalist | Importance: small |
| Foreign Relations[?] | Isolationalism | | Internationalism | Importance: tiny |
| Government Responsibilities[?] | Small Government | | Big Government | Importance: strong |
| Market[?] | Regulation | | Capitalism | Importance: dominant |
| Military[?] | Pacifist | | Aggressive | Importance: tiny |
| Morality[?] | Conservative | | Progressive | Importance: dominant |
| Religion[?] | Secular | | Fanatic | Importance: tiny |
Diplomacy
View diplomatic details.
Economics
Click here to inspect the national budget.
Demographics
Capital City: Beleco (Endiraho)
Cities: view here.
Population[?]: 99,588,923
Culture
National Sport: Ĉevalvet-Kuroj (Chariot Racing)
National Animal: Dukapa Aglo (Double-Headed Eagle)
National Anthem:
Augustan (Esperanto):
'Himnon por Libereco'

Zardugalo, Zardugalo
Ami kaj honoro inundi niajn korojn!
Fiero kaj justeco, kiel Laŭro petalo
Forta kaj firma nian remparoj!
Rezisto kaj saĝo nin granda
Cxar la gloro antauxdifinis,
Kun la dioj de niaj flankoj,
Amas la patrujo, en la marbordo!

Luthori (English):
'Hymn for Liberty'

Zardugalo, Zardugalo
Love and honour flood our hearts!
Pride and fairness, like a Laurel petal
Strong and steadfast our ramparts!
Strenght and wisdom made us great
For the glory predestinate,
With the gods by our sides,
Love the motherland, at the seaside!
Ŝtato List
The subnational divisions, also referred to as regions[?], of the Konfederacio de Zardugalo (Zardugal) are each referred to as a Ŝtato.
Legislation
To view the laws currently in effect, click here.
To view the legislative history of this nation, click here.
Bills under debate
These bills are currently under debate[?].
Bills being voted upon
These bills are currently being voted[?] upon.
Messages
---
Random fact: "Party sitters" can be inactivated upon request. Players who, over a prolonged period (usually meaning a minimum of 3 IG years/6 RL days) are just logging in but not voting on bills or contributing to debates, will be judged to be essentially not playing the game. The player requesting the inactivation should cite this rule when doing so.
---
Random quote: "If voting changed anything, they'd abolish it." � Ken Livingstone
---