The Republic of Pontesi[?]
Justice & Freedom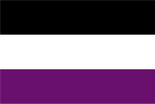 Newspaper: The Republic of Pontesi Daily
Geography
Note: the region name colours may be badly readable. It will be fixed in the future.
Politics
Head of State[?]: Atabeg Accipitrum Gorgios Golborne, Conservative Alliance (
Conservative Alliance)
Head of Government[?]: Prime Minister Supreme Lord William Golborne (
Conservative Alliance)
Cabinet: click here to view the cabinet.
National Assembly[?]: currently 100 seats[?], will be 100 after next election
Last Election Results: click here
Next Election[?]: October 4337
Parties[?]:
Click here for a comparison of the party voting records.
For election history, click here.
Opinions
View detailed political opinions.
| | | | | |
| --- | --- | --- | --- | --- |
| Centralization[?] | Unitarism | | Devolution | Importance: vital |
| Civil Rights[?] | Restrictive | | Permissive | Importance: tiny |
| Ecology[?] | Skeptic | | Environmentalist | Importance: strong |
| Foreign Relations[?] | Isolationalism | | Internationalism | Importance: dominant |
| Government Responsibilities[?] | Small Government | | Big Government | Importance: vital |
| Market[?] | Regulation | | Capitalism | Importance: moderate |
| Military[?] | Pacifist | | Aggressive | Importance: small |
| Morality[?] | Conservative | | Progressive | Importance: tiny |
| Religion[?] | Secular | | Fanatic | Importance: tiny |
Diplomacy
View diplomatic details.
Economics
Click here to inspect the national budget.
Demographics
Capital City: Dawnstar (Campus Stella) (Bazileum)
Cities: view here.
Population[?]: 99,765,687
Culture
National Sport: Football
National Animal: Red-tailed Hawk
National Anthem:
Oh Fatherland, Fatherland, show us a sign,
To lead us from hatred and substance malign;
I wake from my slumber and gaze at the day,
Yet look to you always to show me the way;
Through sword, bow and arrows, the perils I've slayed,
Would make e'er a weaker man sorely afraid;
But with such a guidance I'll never stray,
My Fatherland is my way.

Oh Motherland, Motherland, tell us again,
Of those you repulsed as they challenged your reign;
The grass recalls battles, our stalwart prowess,
The hawks soaring over note how we progress;
Building our futures with esprit de coeur,
We're once, twice, thrice, evermore striken with awe;
But with my own glorious part to play,
My Motherland is my way.

Oh Pontesi, Pontesi, let us once more,
Praise your grand name as our fathers before;
As one valiant nation to challenge the sins,
That fell naive countries whose morals wore thin;
I will fight for home, my morale will not break,
With forces of wickedness slain in my wake,
It's with such a realm my loyalty stays
My Pontesi is my way.




Satrapy List
The subnational divisions, also referred to as regions[?], of the The Republic of Pontesi are each referred to as a Satrapy.
Legislation
To view the laws currently in effect, click here.
To view the legislative history of this nation, click here.
Bills under debate
These bills are currently under debate[?].
Bills being voted upon
These bills are currently being voted[?] upon.
Messages
---
Random fact: Players have a responsibility to make a reasonable effort to be accurate when communicating the rules to other players. Any player who manipulatively misleads another player about the rules will be subject to sanction.
---
Random quote: "Dictators ride to and fro upon tigers which they dare not dismount. And the tigers are getting hungry." – Winston Churchill
---