We are working on a brand new version of the game! If you want to stay informed, read our blog and register for our mailing list.
Federal Constitutional Republic of Pontesi[?]
Ad prosperitas (Towards prosperity)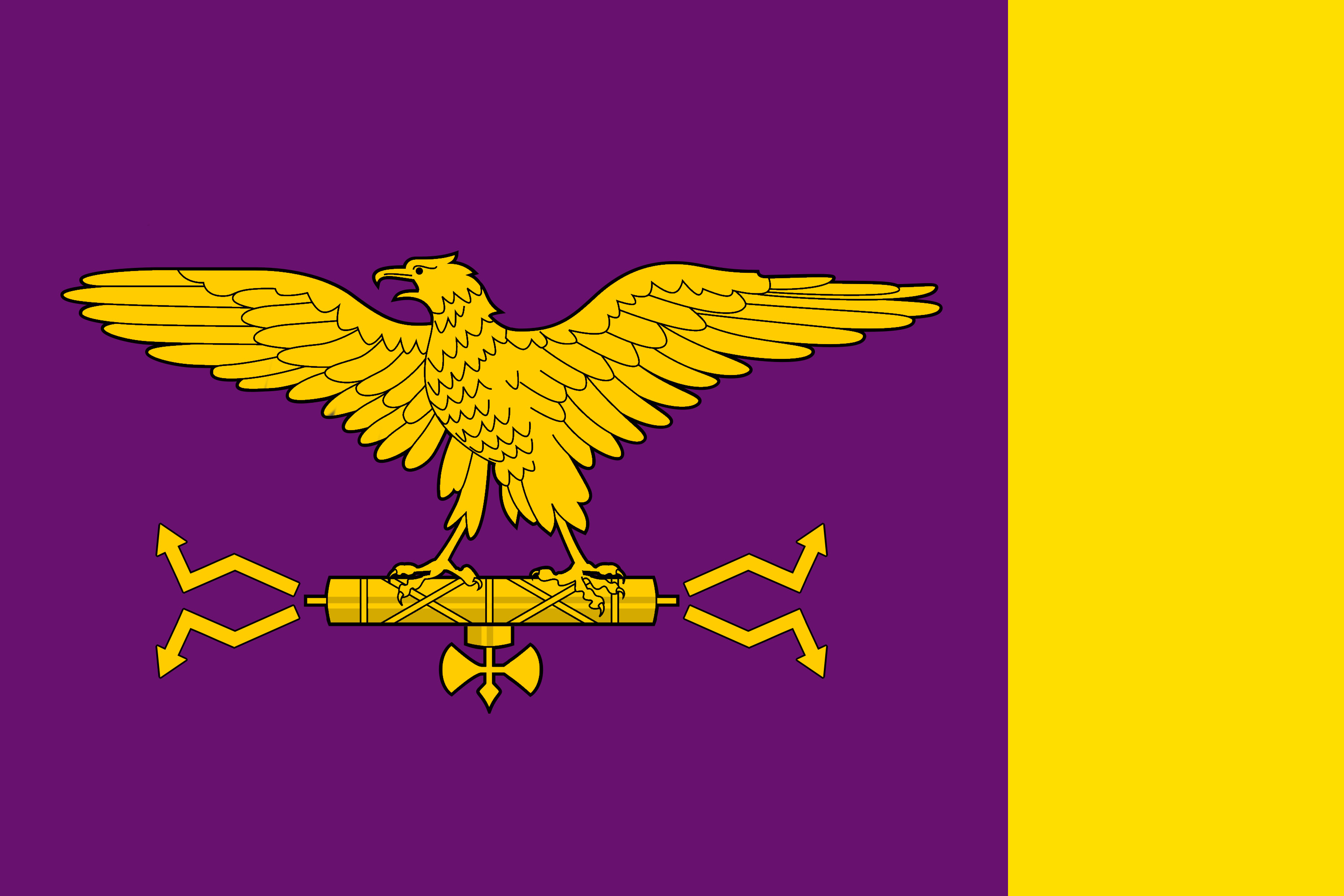 Newspaper: Federal Constitutional Republic of Pontesi Daily
Geography
Note: the region name colours may be badly readable. It will be fixed in the future.
Politics
Head of State[?]: Imperator Simo Iocundus Princeps Sapientem Antipho Commidus
Head of Government[?]: Consul Samuel Yeghiayan (
New Progressive Party of Pontesi)
Cabinet: click here to view the cabinet.
Senate[?]: currently 100 seats[?], will be 100 after next election
Last Election Results: click here
Next Election[?]: August 4476
Parties[?]:
Click here for a comparison of the party voting records.
For election history, click here.
Opinions
View detailed political opinions.
| | | | | |
| --- | --- | --- | --- | --- |
| Centralization[?] | Unitarism | | Devolution | Importance: strong |
| Civil Rights[?] | Restrictive | | Permissive | Importance: small |
| Ecology[?] | Skeptic | | Environmentalist | Importance: dominant |
| Foreign Relations[?] | Isolationalism | | Internationalism | Importance: strong |
| Government Responsibilities[?] | Small Government | | Big Government | Importance: strong |
| Market[?] | Regulation | | Capitalism | Importance: small |
| Military[?] | Pacifist | | Aggressive | Importance: strong |
| Morality[?] | Conservative | | Progressive | Importance: moderate |
| Religion[?] | Secular | | Fanatic | Importance: tiny |
Diplomacy
View diplomatic details.
Economics
Click here to inspect the national budget.
Demographics
Capital City: Market Garden (Forum Hortus, Frnd'srne Hrneplyz, Shukayi Aygin) (Caespasia)
Cities: view here.
Population[?]: 99,786,387
Culture
National Sport: Football(soccer)
National Animal: Red-tailed Hawk
National Anthem:
Oh Fatherland, Fatherland, show us a sign,
To lead us from hatred and substance malign;
I wake from my slumber and gaze at the day,
Yet look to you always to show me the way;
Through sword, bow and arrows, the perils I've slayed,
Would make e'er a weaker man sorely afraid;
But with such a guidance I'll never stray,
My Fatherland is my way.

Oh Motherland, Motherland, tell us again,
Of those you repulsed as they challenged your reign;
The grass recalls battles, our stalwart prowess,
The hawks soaring over note how we progress;
Building our futures with esprit de coeur,
We're once, twice, thrice, evermore striken with awe;
But with my own glorious part to play,
My Motherland is my way.

Oh Pontesia, Pontesia, let us once more,
Praise your grand name as our fathers before;
As one valiant nation to challenge the sins,
That fell naive countries whose morals wore thin;
I will fight for home, my morale will not break,
With forces of wickedness slain in my wake,
It's with such a realm that my loyalty stays
My Pontesia is my way.
Provinciae (Province) List
The subnational divisions, also referred to as regions[?], of the Federal Constitutional Republic of Pontesi are each referred to as a Provinciae (Province).
Legislation
To view the laws currently in effect, click here.
To view the legislative history of this nation, click here.
Bills under debate
These bills are currently under debate[?].
Bills being voted upon
These bills are currently being voted[?] upon.
Messages
---
Random fact: In order for a Cabinet bill to pass, more than half of the legislature must vote for it and all of the parties included in the proposed Cabinet must support it. If your nation has a Head of State who is also the Head of Government, then the party controlling this character must also vote for the bill, since the Head of Government is also a member of the Cabinet. If any of these requirements are not met, the bill will not pass.
---
Random quote: "In any country there must be people who have to die. They are the sacrifices any nation has to make to achieve law and order." – Idi Amin Dada
---