We are working on a brand new version of the game! If you want to stay informed, read our blog and register for our mailing list.
Ndrálon Köztársaság / Republic of Endralon (Endralon)[?]
Long Live The Republic!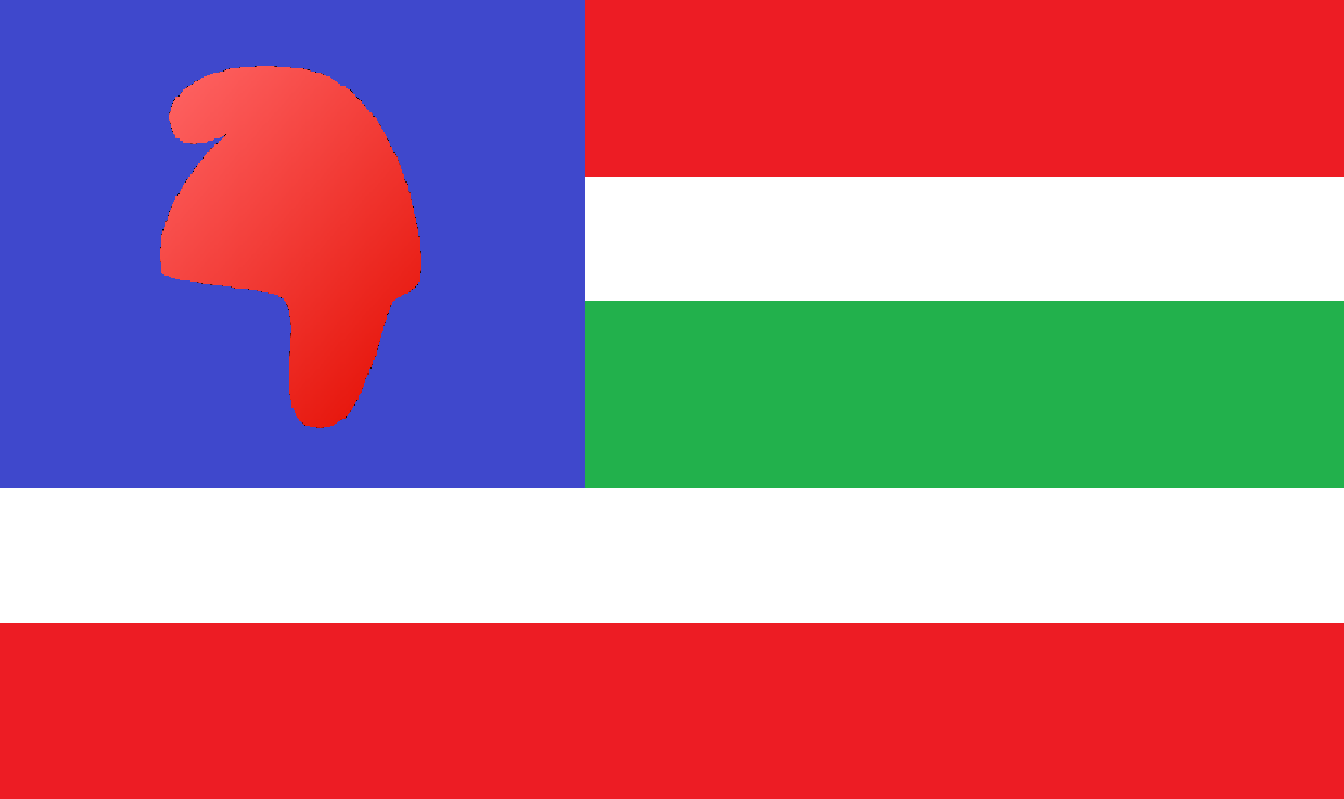 Newspaper: Ndrálon Köztársaság / Republic of Endralon (Endralon) Daily
Geography
Note: the region name colours may be badly readable. It will be fixed in the future.
Politics
Head of State[?]: Elnök/President Őry Lajos (
Ndrálon People's Party)
Head of Government[?]: Miniszterlök/Prime Minister Dávid Eszes (
Liberális Polgárpárt)
Cabinet: click here to view the cabinet.
Senate[?]: currently 250 seats[?], will be 250 after next election
Last Election Results: click here
Next Election[?]: June 4837
Parties[?]:
Click here for a comparison of the party voting records.
For election history, click here.
Opinions
View detailed political opinions.
| | | | | |
| --- | --- | --- | --- | --- |
| Centralization[?] | Unitarism | | Devolution | Importance: strong |
| Civil Rights[?] | Restrictive | | Permissive | Importance: small |
| Ecology[?] | Skeptic | | Environmentalist | Importance: tiny |
| Foreign Relations[?] | Isolationalism | | Internationalism | Importance: dominant |
| Government Responsibilities[?] | Small Government | | Big Government | Importance: tiny |
| Market[?] | Regulation | | Capitalism | Importance: vital |
| Military[?] | Pacifist | | Aggressive | Importance: tiny |
| Morality[?] | Conservative | | Progressive | Importance: strong |
| Religion[?] | Secular | | Fanatic | Importance: small |
Diplomacy
View diplomatic details.
Economics
Click here to inspect the national budget.
Demographics
Capital City: Hugamest (Hugalon)
Cities: view here.
Population[?]: 99,675,801
Culture
National Sport: Football
National Animal: Pelican
National Anthem:
𝐑𝐞𝐩𝐮𝐛𝐥𝐢𝐜𝐚𝐧 𝐇𝐞𝐚𝐫𝐭𝐛𝐞𝐚𝐭, 𝐛𝐲 𝐄𝐝𝐲 𝐀𝐧𝐝𝐫á𝐬

<https://www.youtube.com/watch?v=aQ_zW_PgWeA>

𝙎𝙮𝙡𝙙𝙖𝙫𝙞𝙖𝙣 𝙡𝙖𝙣𝙜𝙪𝙖𝙜𝙚
Egy Nemzet, egy Kard,
Egy Nép, egy Jellem,
Mit áthat és összeköt
Az új Szentlélek,
A köztársasági szellem.

A Köztársaság a víz,
Ő a Föld és ő a Menny,
Ő a királyok halála,
És ő az ndráloni nemzet
Anyja és végzete.

𝙕𝙚𝙧𝙜𝙤𝙣𝙚𝙨𝙚/𝙃𝙪𝙜𝙖𝙡𝙤𝙣𝙚𝙨𝙚 𝙡𝙖𝙣𝙜𝙪𝙖𝙜𝙚
Jedan narod, jedan mač,
Jedan narod, jedan lik,
Ono što je ujedinilo i izopačilo
Kroz novi Duh Sveti
Republikanska duša.

Republika je voda,
To je zemlja i nebo,
To je smrt kraljeva,
I majka i dama,
Za narod Endralska.

𝙆𝙞𝙯𝙚𝙣𝙞𝙖𝙣 𝙡𝙖𝙣𝙜𝙪𝙖𝙜𝙚
O singură națiune, o sabie,
Un singur popor, un singur personaj,
Ce s-a unit și pervertit
Prin noul Duh Sfânt,
Sufletul republican.

Republica este apă,
Este pământul și este cerul,
Este moartea regilor,
Atât mama cât și doamnele,
Pentru națiunea Endralii.

𝙇𝙪𝙩𝙝𝙤𝙧𝙞𝙖𝙣 𝙡𝙖𝙣𝙜𝙪𝙖𝙜𝙚
One nation, one sword,
One people, one character,
What united and perverted
Through the new Holy Spirit,
The Republican soul.

The Republic is water,
She is the ground and heaven,
She is the death of kings,
And the mother and doom,
For the Endralonian nation.

𝙒𝙧𝙞𝙩𝙩𝙚𝙣 𝙖𝙣𝙙 𝙘𝙤𝙢𝙥𝙤𝙨𝙚𝙙: 4743
State List
The subnational divisions, also referred to as regions[?], of the Ndrálon Köztársaság / Republic of Endralon (Endralon) are each referred to as a State.
Legislation
To view the laws currently in effect, click here.
To view the legislative history of this nation, click here.
Bills under debate
These bills are currently under debate[?].
Bills being voted upon
These bills are currently being voted[?] upon.
Messages
---
Random fact: Real-life organisations should not be referenced in Particracy, unless they are simple and generic (eg. "National Organisation for Women" is allowed).
---
Random quote: "The only difference between the Democrats and the Republicans is that the Democrats allow the poor to be corrupt, too." - Oscar Levant
---