We are working on a brand new version of the game! If you want to stay informed, read our blog and register for our mailing list.
Endralon Királyság (Kingdom of Endralon)[?]
Deus, Dominum Nostrum: Nos Sumus Prorsus Tuum
(God, Our Lord, We are Totally Yours)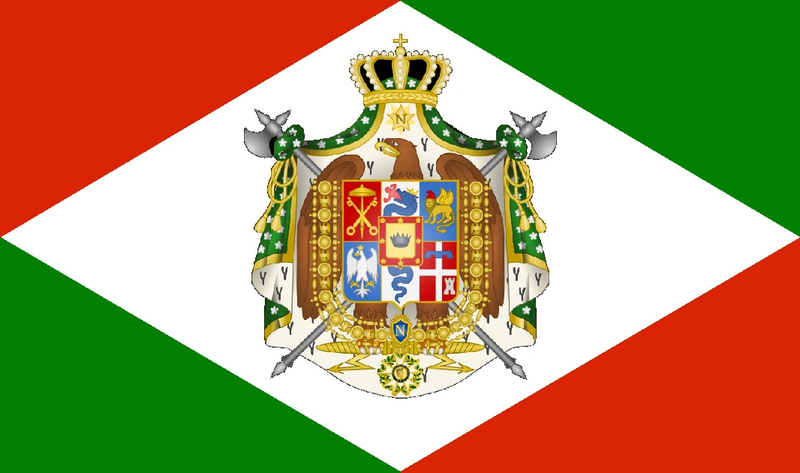 Newspaper: Endralon Királyság (Kingdom of Endralon) Daily
Geography
Note: the region name colours may be badly readable. It will be fixed in the future.
Politics
Head of State[?]: By the Grace of God, His Most Excellent Imperial Majesty Ottokar XII, Apostolic King of Endralon, Grand Duke of the Zergonese, Prince Protector of Hugalon, King of Efínia, Baron of Alt-Ginbar and Kundár-Nova Zergonska, Defender of Faith, Servant to the Most Blessed Virgin Mother of God, Herald of the People, Supreme Commander of the Grand Imperial Armed Forces Represented in Government by his Excellency the Imperial Viceroy Crown Prince Ottokar XIII (
Királyi Katolikus Párt)
Head of Government[?]: Endralon Nagy Herceg (Grand Palatine of Endralon) Lukács Krisztián (
Királyi Katolikus Párt)
Cabinet: click here to view the cabinet.
Királyi Szinódus (Holy Synod)[?]: currently 0 seats[?], will be 75 after next election
Last Election Results: click here
Next Election[?]: February 4720
Parties[?]:
Click here for a comparison of the party voting records.
For election history, click here.
Opinions
View detailed political opinions.
| | | | | |
| --- | --- | --- | --- | --- |
| Centralization[?] | Unitarism | | Devolution | Importance: dominant |
| Civil Rights[?] | Restrictive | | Permissive | Importance: small |
| Ecology[?] | Skeptic | | Environmentalist | Importance: tiny |
| Foreign Relations[?] | Isolationalism | | Internationalism | Importance: vital |
| Government Responsibilities[?] | Small Government | | Big Government | Importance: tiny |
| Market[?] | Regulation | | Capitalism | Importance: vital |
| Military[?] | Pacifist | | Aggressive | Importance: small |
| Morality[?] | Conservative | | Progressive | Importance: tiny |
| Religion[?] | Secular | | Fanatic | Importance: tiny |
Diplomacy
View diplomatic details.
Economics
Click here to inspect the national budget.
Demographics
Capital City: Hugamest (Hugalon)
Cities: view here.
Population[?]: 99,771,196
Culture
National Sport: Cricket
National Animal: Pelican
National Anthem:
Endralonese:

A mi gyönyörű országunk,
Oly bátor és nagylelkű.
Népünk ősi dicsősége,
Légy áldott mindörökké.

Dicsőség Hazánk áldott nevére,
Dicsőség a népek testvéri uniójára!
A mi szeretett országunk,
Élj hosszan és szerencsésen!


Zergonese:

Lijepa naša zemljo,
Tako neustrašiva i elegantna.
Ti si drevna slava našeg naroda,
Blagoslovljen budi uvijeke.

Slava imenu naše svete zemlje,
Slava bratskome zajedništvu naroda!
Naš ljubljena zemljo,
Živi dugo i uspiješno!


Dundorfian:

Unser schönes Land,
So furchtlos und gnädig.
Alten Ruhm unseres Volkes,
Mögest du für immer gesegnet werden.

Ehre sei dem heiligen Namen unseres Landes,
Ehre sei dem brüder Union der Völker!
Unsere sehr geliebten Landes,
Mögest du lange leben und gedeihen!


Luthorian:

Our beautiful country,
So fearless and gracious.
Our people's ancient glory,
May you be blessed forever.

Glory to the blessed name of our country,
Glory to the brotherly union of peoples!
Our dearly beloved country,
May you live long and prosper!
Tartomány (Province) List
The subnational divisions, also referred to as regions[?], of the Endralon Királyság (Kingdom of Endralon) are each referred to as a Tartomány (Province).
Legislation
To view the laws currently in effect, click here.
To view the legislative history of this nation, click here.
Bills under debate
These bills are currently under debate[?].
Bills being voted upon
These bills are currently being voted[?] upon.
| | | |
| --- | --- | --- |
| Bill Created | Vote Started | Title |
Messages
---
Random fact: The grey space in the east is filled with many unplayable post-colonial countries. They fall under the role-play control of the Global Role-Play Team. Other players can only interact with them in a manner that would not be considered godmodding if applied to interaction with a player-controlled nation.
---
Random quote: "George W. Bush will protect your unborn fetus, then send your grown child to die in war." - Rick Claro
---