República Democrática do Tukarali[?]
Diversidade e Justiça (Diversity and Justice)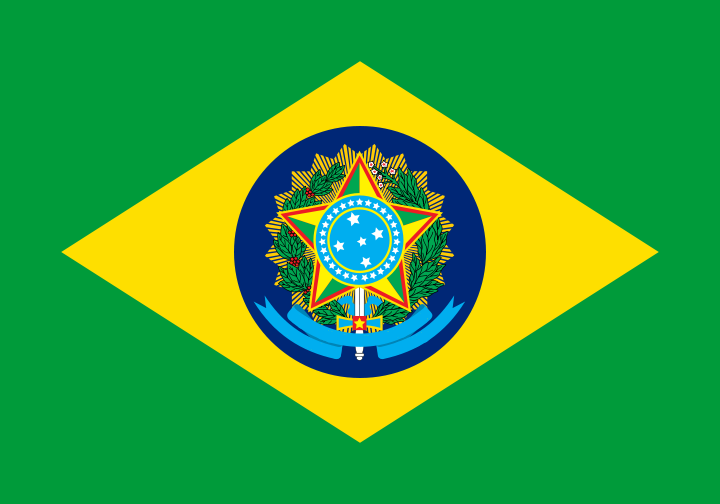 Newspaper: República Democrática do Tukarali Daily
Geography
Note: the region name colours may be badly readable. It will be fixed in the future.
Politics
Head of State[?]: Presidente da República Democrática Michel Barros (
Partido Popular Nacional de Tukarali)
Head of Government[?]: Chanceler da República Democrática João Pedro Álvares (Movimento Nacional do Tukarali)
Cabinet: click here to view the cabinet.
Assembléia Nacional[?]: currently 125 seats[?], will be 125 after next election
Last Election Results: click here
Next Election[?]: April 4355
Parties[?]:
Click here for a comparison of the party voting records.
For election history, click here.
Opinions
View detailed political opinions.
| | | | | |
| --- | --- | --- | --- | --- |
| Centralization[?] | Unitarism | | Devolution | Importance: tiny |
| Civil Rights[?] | Restrictive | | Permissive | Importance: vital |
| Ecology[?] | Skeptic | | Environmentalist | Importance: tiny |
| Foreign Relations[?] | Isolationalism | | Internationalism | Importance: tiny |
| Government Responsibilities[?] | Small Government | | Big Government | Importance: tiny |
| Market[?] | Regulation | | Capitalism | Importance: strong |
| Military[?] | Pacifist | | Aggressive | Importance: tiny |
| Morality[?] | Conservative | | Progressive | Importance: small |
| Religion[?] | Secular | | Fanatic | Importance: vital |
Diplomacy
View diplomatic details.
Economics
Click here to inspect the national budget.
Demographics
Capital City: Sangon (Shrin Kali)
Cities: view here.
Population[?]: 99,626,073
Culture
National Sport: Futsal
National Animal: Panda-vermelho (Red Panda)
National Anthem:
Tukarese:

Terra de Deus

Para cima no horizonte sobe o Sol Oriental,
E no Ocidente há uma lua brilhante,
Sua luz está nos olhos dos crentes na justiça de Deus,
Heróis do mar, pessoas nobres,
Nação valente e imortal,
Levantar mais uma vez hoje,
O esplendor de Tukarali!

Entre a névoa da memória,
Oh Pátria, eu ouço a voz,
De seus mártires distintos,
Isso nos levará à vitória!
Deus é a nossa salvação que nos deu as mais belas terras do planeta!
E nossos mares estão brilhando como diamantes!
Todo o Planeta está orando para ter a terra que Deus nos deu!


Luthorian:

Land of God

Upwards on the horizon rises the Eastern Sun,
And in the West there is a shining moon,
His light is in the eyes of the believers in God's justice,
Heroes of the sea, noble people,
Valiant and immortal nation,
Raise once again today,
The splendor of Tukarali!

Among the haze of memory,
Oh Fatherland, I hear the voice,
Of your distinguished Martyrs,
That shall lead us to victory!
God is our salvation who gave us the most beautiful lands on the planet!
And our seas are shining like diamonds!
The whole Planet is praying to have the land which God gifted to us!
Prefeitura List
The subnational divisions, also referred to as regions[?], of the República Democrática do Tukarali are each referred to as a Prefeitura.
Legislation
To view the laws currently in effect, click here.
To view the legislative history of this nation, click here.
Bills under debate
These bills are currently under debate[?].
Bills being voted upon
These bills are currently being voted[?] upon.
Messages
---
Random fact: The voters enjoy active parties who take upon themselves the initiative to create laws.
---
Random quote: "A democracy that does not allow limits is not a democracy. Just as a limitless freedom is not freedom, but prevarication. Indeed, any theory of freedom worthy of this name is first of all a limit theory. If we extend the unlimited tolerance even to those who are intolerant, if we are not willing to defend a tolerant society against the attacks of the intolerants, then the tolerants will be destroyed and the tolerance with them! Because, I ask to myself and ask you, given a certain system that we call democratic, which is today the best possible system to allow everyone to live freely and to be able to express their own thoughts, how can the same system admit attacks against its integrity? How can a system refuse the principle of the self-preservation? For this reason, to suppress the apologetics of thalerrism, it's for this reason that the exaltation of exegetes, principles, facts or methods of Thallerism and its anti-democratic aims does not constitute a violation of the freedom of manifestation of thought, but, on the contrary, the celebration of that freedom. The protection of the first premise on which a modern democratic system is based. And this premise must be safeguarded also and above all against itself and its abuses." ~ Malik Astori, Leadership of Liberty and Progress (Istalia)
---