We are working on a brand new version of the game! If you want to stay informed, read our blog and register for our mailing list.
Res Publica Seluciana (Selucia)[?]
Libertas, aequalitas, fraternitas (Liberty, equality, fraternity)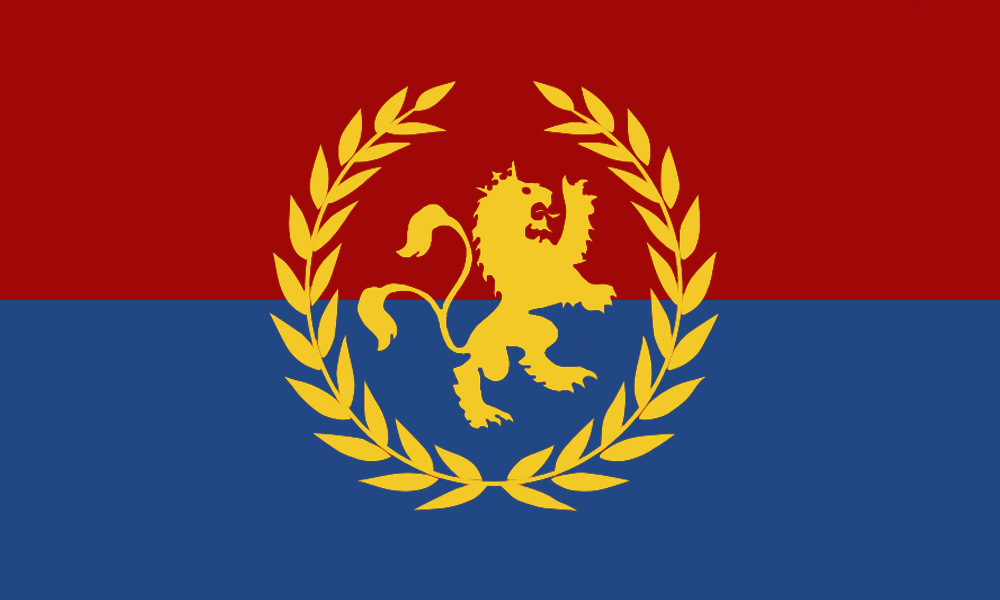 Newspaper: Res Publica Seluciana (Selucia) Daily
Geography
Note: the region name colours may be badly readable. It will be fixed in the future.
Politics
Head of State[?]:  Princeps Rei Publicae Imperator Theodosius Cassius Aquilinus, Pontifex Maximus, Princeps Senatus, Tribunicia Potestate, Censor (Prince of the Republic Imperator Theodosius Cassius Aquilinus, Pontifex Maximus, Princeps Senatus, with Tribunician Power, Censor)  
Head of Government[?]: Tribunus Plebis (Tribune of the Plebs) Galla Victoria Antonina (
                    )
Cabinet: click here to view the cabinet.
Concilium Plebis (Council of the Plebs)[?]: currently 75 seats[?], will be 75 after next election
Last Election Results: click here
Next Election[?]: January 5125
Parties[?]:
Click here for a comparison of the party voting records.
For election history, click here.
Opinions
View detailed political opinions.
| | | | | |
| --- | --- | --- | --- | --- |
| Centralization[?] | Unitarism | | Devolution | Importance: dominant |
| Civil Rights[?] | Restrictive | | Permissive | Importance: strong |
| Ecology[?] | Skeptic | | Environmentalist | Importance: tiny |
| Foreign Relations[?] | Isolationalism | | Internationalism | Importance: tiny |
| Government Responsibilities[?] | Small Government | | Big Government | Importance: dominant |
| Market[?] | Regulation | | Capitalism | Importance: tiny |
| Military[?] | Pacifist | | Aggressive | Importance: moderate |
| Morality[?] | Conservative | | Progressive | Importance: vital |
| Religion[?] | Secular | | Fanatic | Importance: moderate |
Diplomacy
View diplomatic details.
Economics
Click here to inspect the national budget.
Demographics
Capital City: Assedo (Aquilonia )
Cities: view here.
Population[?]: 99,671,106
Culture
National Sport: Natatio (Swimming)
National Animal: Leo (Lion)
National Anthem:
Carmen Argonense (OOC: La Marseillaise)

Selucian (Latin):

Eamus, patriae filii,
quia gloriae dies adventus est.
Cruentum enim tyrannorum
vexillum adversus nos sublatum est (bis)
Auditisne istos truces milites
in agris nostris mugientes,
qui usque ad complexum vestrum
ad filios coniugesque trucidandos veniunt?

Arma corripite, cives,
et cohortes vestras congregate!
Procedamus, procedamus,
ut corruptus sanguis
sulcos nostros irriget.

Quid ergo vult istud servorum pecus
traditorumque coniuratorumque regum?
Quibus istae turpes compedes,
ista vincula iam diu parata sunt?
Nobis Gallis, pro ! Quantus irae impetus
propter tantam contumeliam excitandus est!
De enim nobis ad vetustam servitutem
reducendis cogitare audent!

Luthorian (English):

Arise, children of the Fatherland,
The day of glory has arrived!
Against us, tyranny's
Bloody standard is raised, (repeated)
Do you hear, in the countryside,
The roar of those ferocious soldiers?
They're coming right into your arms
To cut the throats of your sons, your women!

To arms, citizens,
Form your battalions,
March, march!
Let an impure blood
Water our furrows!

What does this horde of slaves
Of traitors and conspiring kings want?
For whom have these vile chains
These irons, been long prepared? (repeated)
Frenchmen, for us, ah! What outrage
What furious action it must arouse!
It is us they dare plan
A return to the old slavery!
Praefectura (Prefecture) List
The subnational divisions, also referred to as regions[?], of the Res Publica Seluciana (Selucia) are each referred to as a Praefectura (Prefecture).
Legislation
To view the laws currently in effect, click here.
To view the legislative history of this nation, click here.
Bills under debate
These bills are currently under debate[?].
Bills being voted upon
These bills are currently being voted[?] upon.
| | | |
| --- | --- | --- |
| Bill Created | Vote Started | Title |
Messages
---
Random fact: Moderation will not implement nation renaming requests where the proposed name does not comply with the requirements set out in the Nation Renaming Guide: http://forum.particracy.net/viewtopic.php?f=11&t=6364
---
Random quote: "Politics have no relation to morals." - Niccolo Machiavelli
---