We are working on a brand new version of the game! If you want to stay informed, read our blog and register for our mailing list.
Empire d'Aldurie (Alduria)[?]
Égalité et Progrès (Equality and Progress)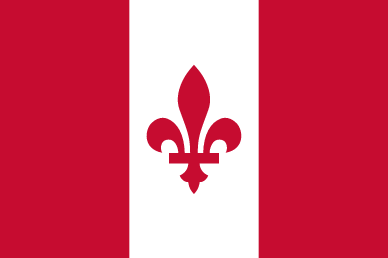 Newspaper: Empire d'Aldurie (Alduria) Daily
Geography
Note: the region name colours may be badly readable. It will be fixed in the future.
Politics
Head of State[?]: Président de l'Empire (President of the Empire) Mariette Garreau (
Parti Conservateur National)
Head of Government[?]: Chancelier impérial Henri De LaVal (Parti de l'unité nationale)
Cabinet: click here to view the cabinet.
Chambre des Députés (Chamber of Deputies)[?]: currently 488 seats[?], will be 500 after next election
Last Election Results: click here
Next Election[?]: September 4712
Parties[?]:
Click here for a comparison of the party voting records.
For election history, click here.
Opinions
View detailed political opinions.
| | | | | |
| --- | --- | --- | --- | --- |
| Centralization[?] | Unitarism | | Devolution | Importance: strong |
| Civil Rights[?] | Restrictive | | Permissive | Importance: strong |
| Ecology[?] | Skeptic | | Environmentalist | Importance: moderate |
| Foreign Relations[?] | Isolationalism | | Internationalism | Importance: small |
| Government Responsibilities[?] | Small Government | | Big Government | Importance: strong |
| Market[?] | Regulation | | Capitalism | Importance: dominant |
| Military[?] | Pacifist | | Aggressive | Importance: dominant |
| Morality[?] | Conservative | | Progressive | Importance: tiny |
| Religion[?] | Secular | | Fanatic | Importance: small |
Diplomacy
View diplomatic details.
Economics
Click here to inspect the national budget.
Demographics
Capital City: Ollau (La Vallée (Zanyal Valley))
Cities: view here.
Population[?]: 99,568,300
Culture
National Sport: Rugby à XV (Rugby)
National Animal: Coq Bendérien (Bendirian Rooster)
National Anthem:
Canrillaise:

- Les mauvais moments sont dans le passé

Les mauvais moments sont dans le passé,
Et dans le passé
ils resteront,
Il est temps de se lever,
Et redevenir une grande nation,
Une nation qui a résisté à la tyrannie,
Avec toute notre gloire,
Et envoya les impérialistes en fuite,
Ne jamais revenir.


Luthorian:

- Bad Times are Past Now

Bad times are past now,
And in the past
they will remain,
It is time to rise now,
And be a great nation again,
That stood against tyranny,
With all of our glory,
And sent the imperialists fleeing,
Never to return again.
Royaume (Kingdom) List
The subnational divisions, also referred to as regions[?], of the Empire d'Aldurie (Alduria) are each referred to as a Royaume (Kingdom).
Legislation
To view the laws currently in effect, click here.
To view the legislative history of this nation, click here.
Bills under debate
These bills are currently under debate[?].
Bills being voted upon
These bills are currently being voted[?] upon.
| | | |
| --- | --- | --- |
| Bill Created | Vote Started | Title |
Messages
---
Random fact: You can view helpful ideological statistics about the regions in your nation on the region pages. You can also view detailed political opinions and the importance of them there as well.
---
Random quote: "COMMUNISM: Liberation of the people from the burdens of liberty." - Rick Bayan, The Cynic's Dictionary
---